Big plans for our 2022 interns
November 25, 2022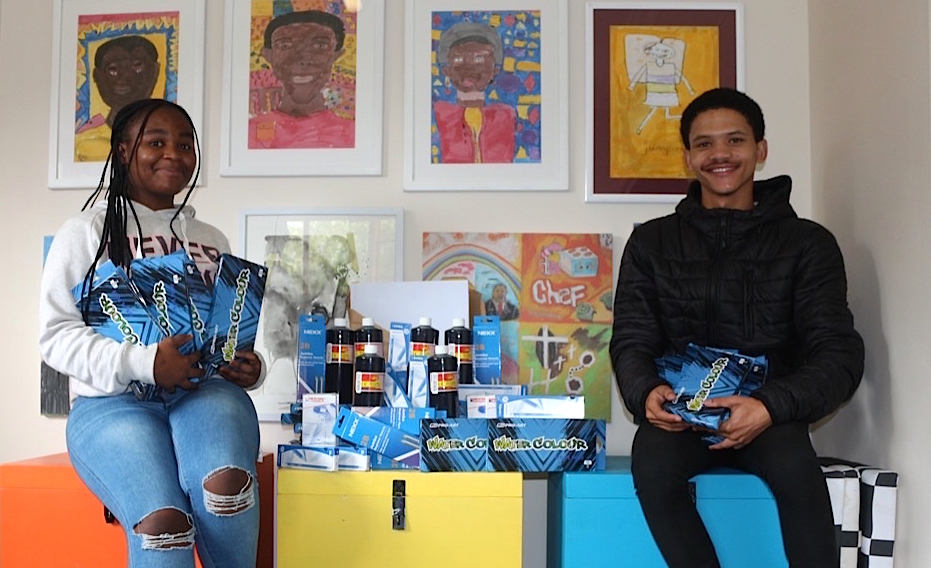 Above: Yolanda and Ryan preparing art material packs at the start of their internship this year. (Featured image: Our three interns with some of their fellow alumni.)
With the end of the year in sight, it's time for us to bid farewell to our 2022 interns – Ryan Lott, Evelyn Kanyekwele and Yolanda Mswaka – all former Lalela students. As with our intake of interns every year, these determined, goal-driven young people had the benefit of gaining invaluable work experience with us while preparing for their future plans, and we couldn't be prouder of them.
We asked Yolanda, Ryan and Evelyn to share some highlights from the past year and what's in store for 2023 and beyond…
YOLANDA is a former Silikamva High learner from Imizamo Yethu in Hout Bay, Cape Town. She passed her Grade 12 exams with flying colours, but wanted a gap year so she could be certain about her field of study. (Read our interview with Yolanda at the start of her internship here.)
"I am excited to be moving to Johannesburg next year, where I will be studying chemical engineering at Gauteng City College," she says. "I also want to chase my passion for writing!" She adds that her hope for the future is "to succeed and become a better version of myself as a biochemist. I hope to encourage and help others in fulfilling their dreams."
Through the internship, Yolanda says she's learned about the importance of teamwork and time management, and has gained good computer skills. "I've also learned that it's important to manage stress!"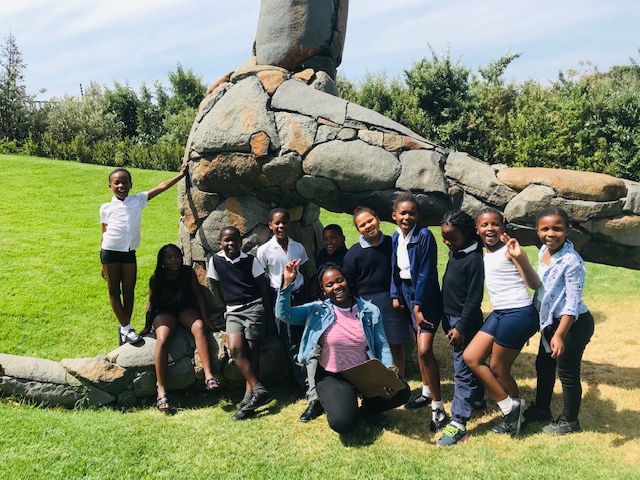 Above: Yolanda, in her capacity of interning co-facilitator, with a group of Lalela learners at an outing to the Norval Foundation.
RYAN was among the first learners to join Lalela's after-school programme in the community of Hangberg in Hout Bay. (Read our interview with him at the start of his internship here.)
With his internship at Lalela behind him, he's planning to study social and community development, and intends completing the practical phase at an NGO in Cape Town.
"My dream is to help people in my community and also to open a shelter in Hout Bay where a safe environment and support can be provided to survivors of abuse. I want to become a strong leader and build solid relationships with people. And, lastly, to look forward to better days ahead for myself," he says.
"The most important learning experience I'm taking away from this internship is a sense of professionalism. I have learned how to take constructive criticism, build better relationships, and to be brave. I've developed a passion for helping people express themselves through art."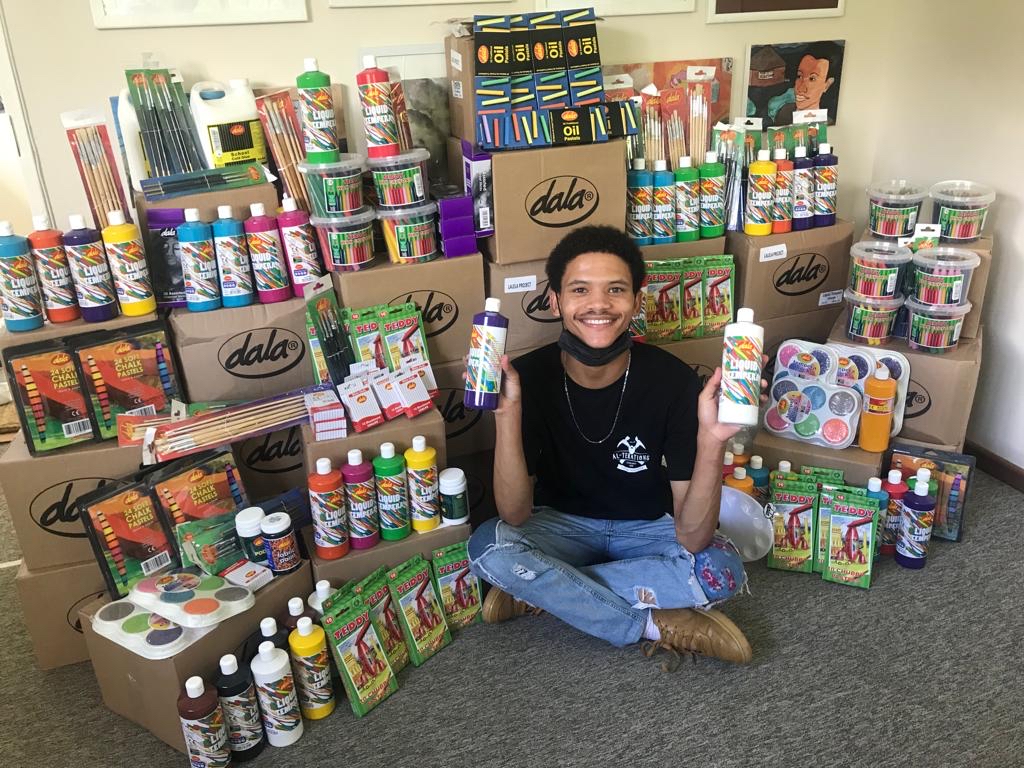 Above: Ryan, who began his Lalela journey as a child, has grown into a highly capable and caring young person with a bright future ahead of him.

EVELYN is heading to university with plans to enter into the health field, starting off with nursing.
"Through this internship I've learned that you should never turn down any opportunities that come your way and that you should always be open to new ideas and new ways of doing things," she says. "I've also learned to speak up when I have a problem and that silence is not an option in the workplace. Sometimes you need to make yourself heard!"
All three interns shared the same highlight from the year, namely working with lots of different people, from the learners in our after-school programmes to our Lalela facilitation team to the students visiting from Stanford University during the June/July school holidays. "The holiday programme in June was awesome, hectic and fun," notes Evelyn. "I also loved making friends with this year's other interns, Ryan and Yolanda. It's been amazing to make so many new friends."
Below: Evelyn participating in a special workshop for Lalela learners and alumni at the A4 Art Foundation.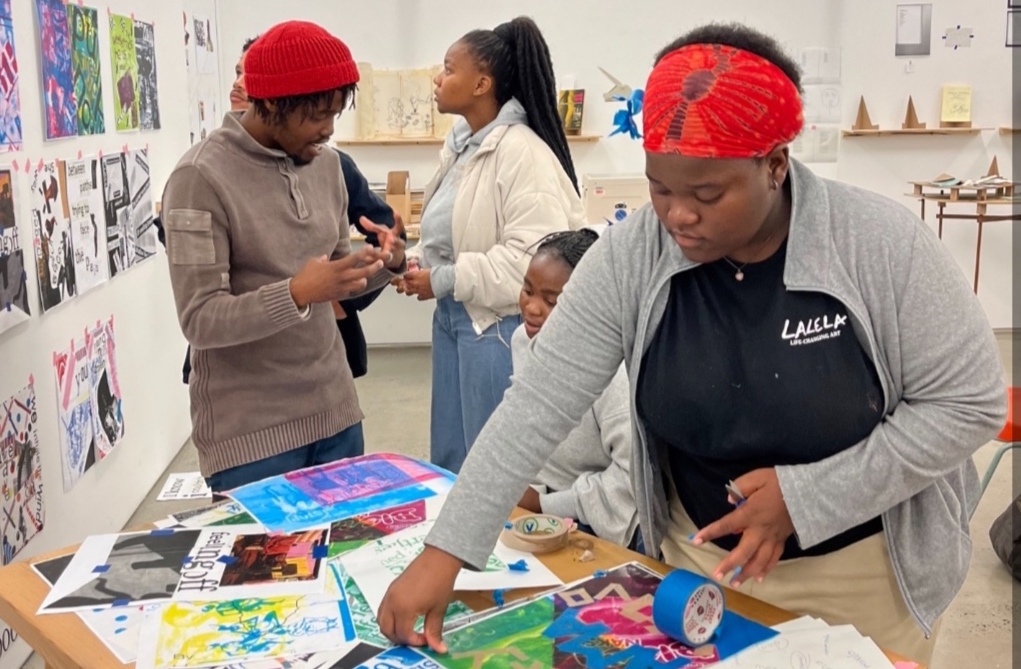 Share this story with a friend...
Your generosity makes it possible for Lalela's educational arts programmes to create meaningful change that affects thousands of at-risk children in Sub-Saharan Africa.
Your generosity makes it possible for Lalela's educational arts programmes to create meaningful change that affects thousands of at-risk children in Sub-Saharan Africa.
SUBSCRIBE TO OUR NEWSLETTER
SUBSCRIBE TO OUR NEWSLETTER