Bringing hope to Bonteheuwel kids
February 06, 2023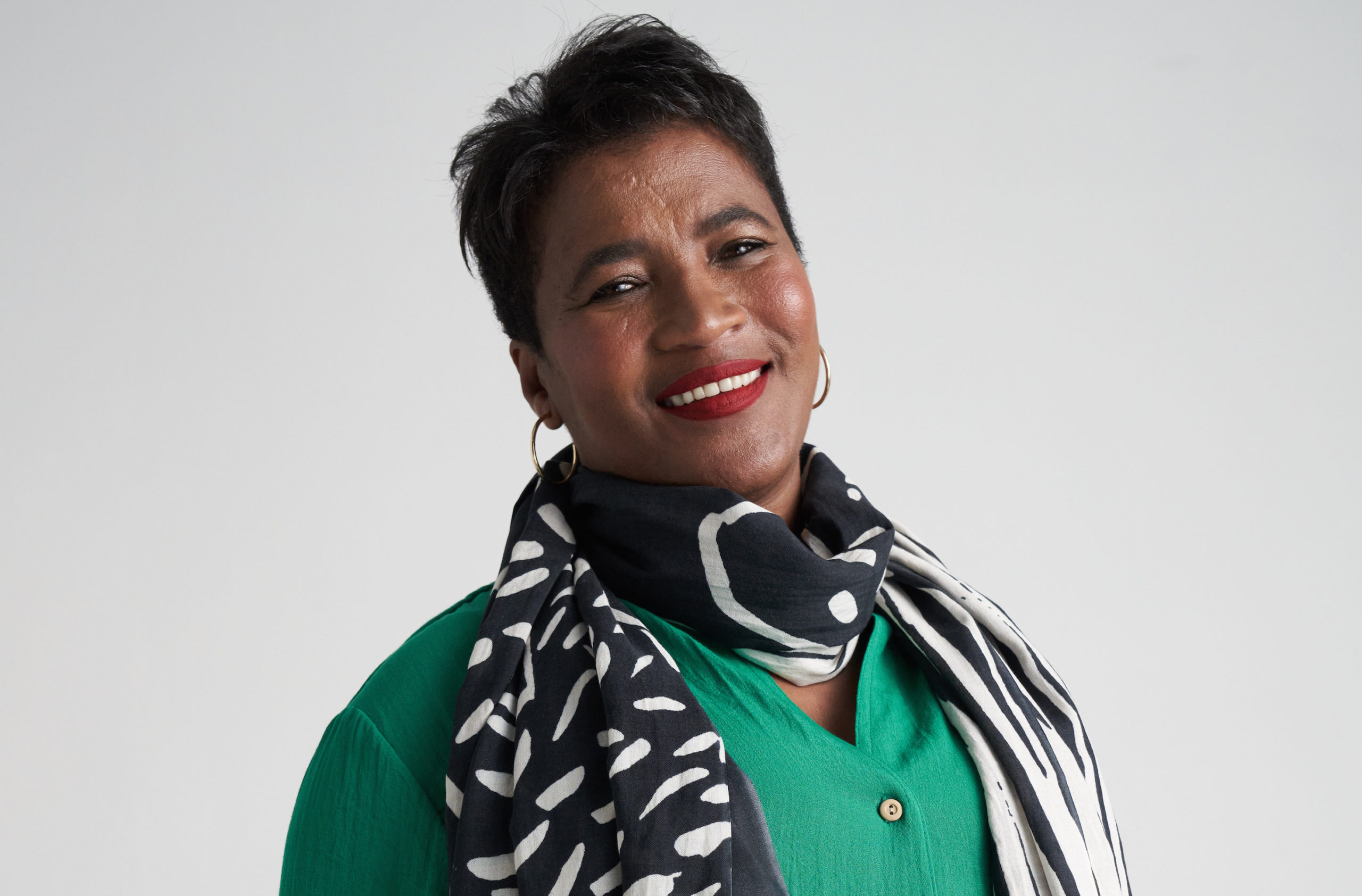 Above: "I love the fact that with Lalela I am able to provide these kids with the knowledge and empowerment to make a difference in their lives."- Marilyn November
"Your circumstances do not determine who you are." This is a belief that underlines Lalela facilitator Marilyn November's every interaction with the children from her community, to whom she's been teaching our methodology for the past four years. We're so proud to introduce you to a leader with a big heart…
I have been working in at-risk communities for more than 20 years. I started at Lalela in February 2019, and have facilitated at our programme in Bonteheuwel in Cape Town ever since.
In 2016 I did my diploma in early childhood development at Northlink College and got the opportunity to work at a special-needs school as a grade R teacher for a year. I then hoped to open an ECD for special-needs children but I suppose the universe had other plans for me because I got an opportunity at Lalela.
I love the fact that with Lalela I am able to provide these kids with the knowledge and empowerment to make a difference in their lives. To make them see that it does not matter where you come from but how you handle your current situation to get to where you need to be. That their circumstances do not determine who they are.
We have a lot of negative factors in Bonteheuwel, such as drug and alcohol abuse, unemployment and gangsterism.
But we also have a lot of positive factors. For example, everybody knows each other in the community. The older generation will ask if they don't know who your parents are, and they will say 'ooh, so you are aunty so-and-so's child'. We fight together if it is for the right reasons.
This area has a lot of history. Our grandparents were forcefully removed from District Six (during apartheid) and thrown into this area called Bonteheuwel. When I grew up, every house had its own fruit and veg garden. We had a cinema for watching movies during school holidays and swimming pools where all children from the area would go during the warm summer days. We don't have that anymore, so kids stand on the corners and mix with the wrong crowds or they get targeted.
Gangsterism is one of our area's biggest problems, but when it is 'klopse tyd' (an annual festival in the Western Cape) they know to make peace so that everybody is able to participate and have fun. We struggle with a massive drug and alcohol problem mostly due to unemployment in the area.
The most rewarding moment for me is definitely when I can see children in our programme overcoming their challenges and wanting more for themselves. They have more self-confidence in everything they do.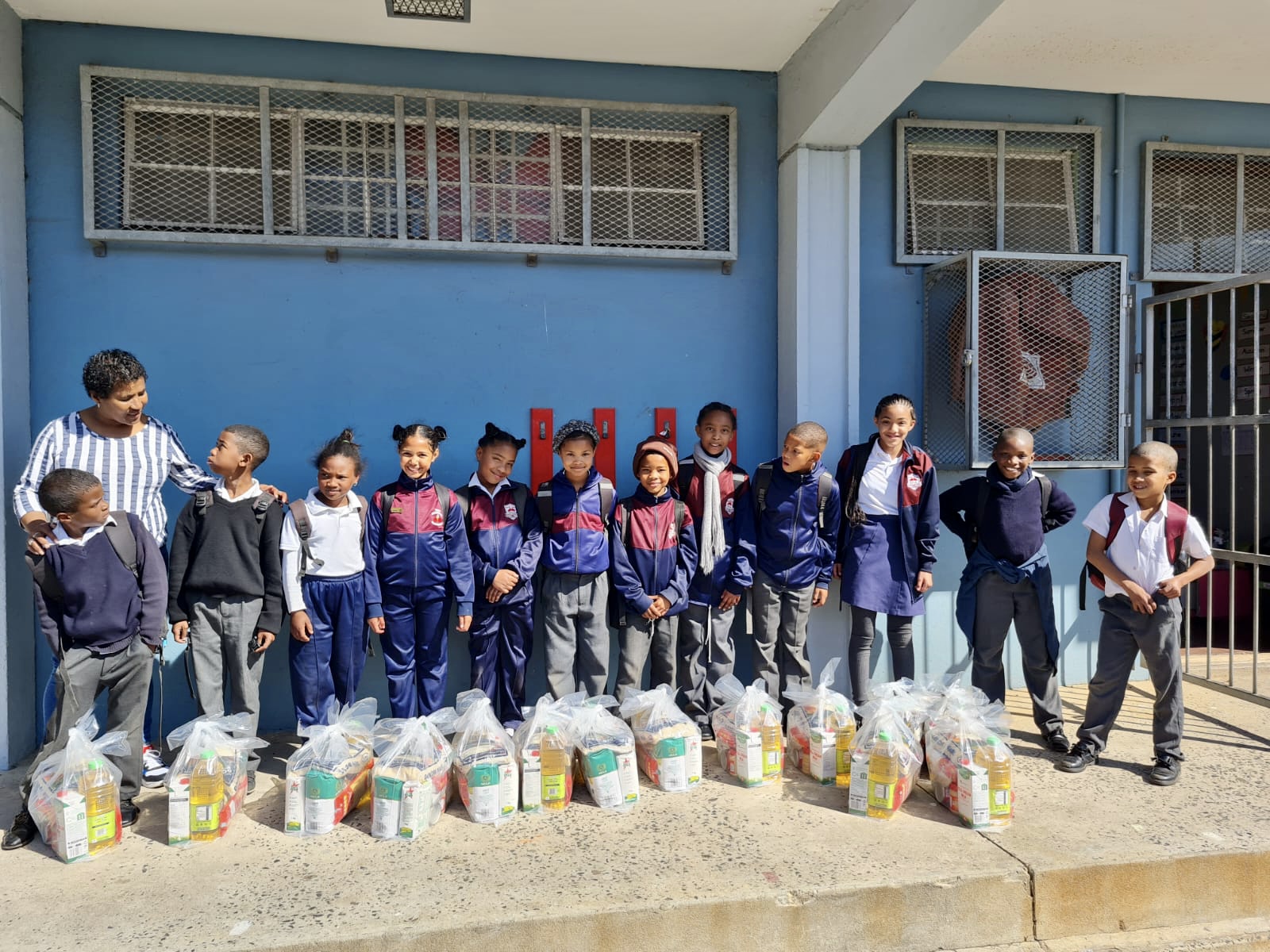 Above: Lalela's caring Bonteheuwel programme facilitator Marilyn November personally ensured each child received their monthly food parcel during the Covid-19 crisis.
Through art, children develop confidence and learn how to think positively about themselves and their learning. Kids learn collaboration by working together in groups and sharing the responsibilities to meet a common goal.
Lalela also provides a safe space for our learners. Not only does the after-school programme prevent learners from mixing with the wrong crowd but also from their circumstances that they are dealing with everyday.
It is a privilege to lead and guide the youth from Bonteheuwel and to make them understand the importance of setting goals for themselves and working towards achieving those goals. To show them that it is not where you come from that determines where you are going to go.
When I was at primary school I had a teacher who took me under her wing and showed me that I can be better than my circumstances and because of that, out of eight of my mother's children I am the only one who did not have a child before the age of 21 and also the only one that has a matric certificate.
I want to be that person who can help children like that teacher did for me. My wish is that one day when people ask me where I come from and I tell them from Bonteheuwel that they don't associate me with gangsterism, drugs or think I might be a thief or even feel sorry for me because of where I come from. Rather, they will admire where I come from because of the heroes that are emerging from Bonteheuwel. That they will admire and respect people from Bonteheuwel because of the area it has become and for the strong people that come from here.
My favourite part about working for Lalela is being able to assist in creating leaders in the community. Being able to help make a difference in our learners lives and let them see the world differently. I love it when I see how excited a child gets when they master something, or when a challenging class becomes just the sweetest kids to work with.
But mostly when kids trust you enough to share their fears or happiness with you. To walk in the community and someone shouts, "there is Miss Lalela!" To know that I am working for the organization that helps me make that difference in these kids lives.
Share this story with a friend...
Your generosity makes it possible for Lalela's educational arts programmes to create meaningful change that affects thousands of at-risk children in Sub-Saharan Africa.
Your generosity makes it possible for Lalela's educational arts programmes to create meaningful change that affects thousands of at-risk children in Sub-Saharan Africa.
SUBSCRIBE TO OUR NEWSLETTER
SUBSCRIBE TO OUR NEWSLETTER