Empowering our Masi girls
July 24, 2023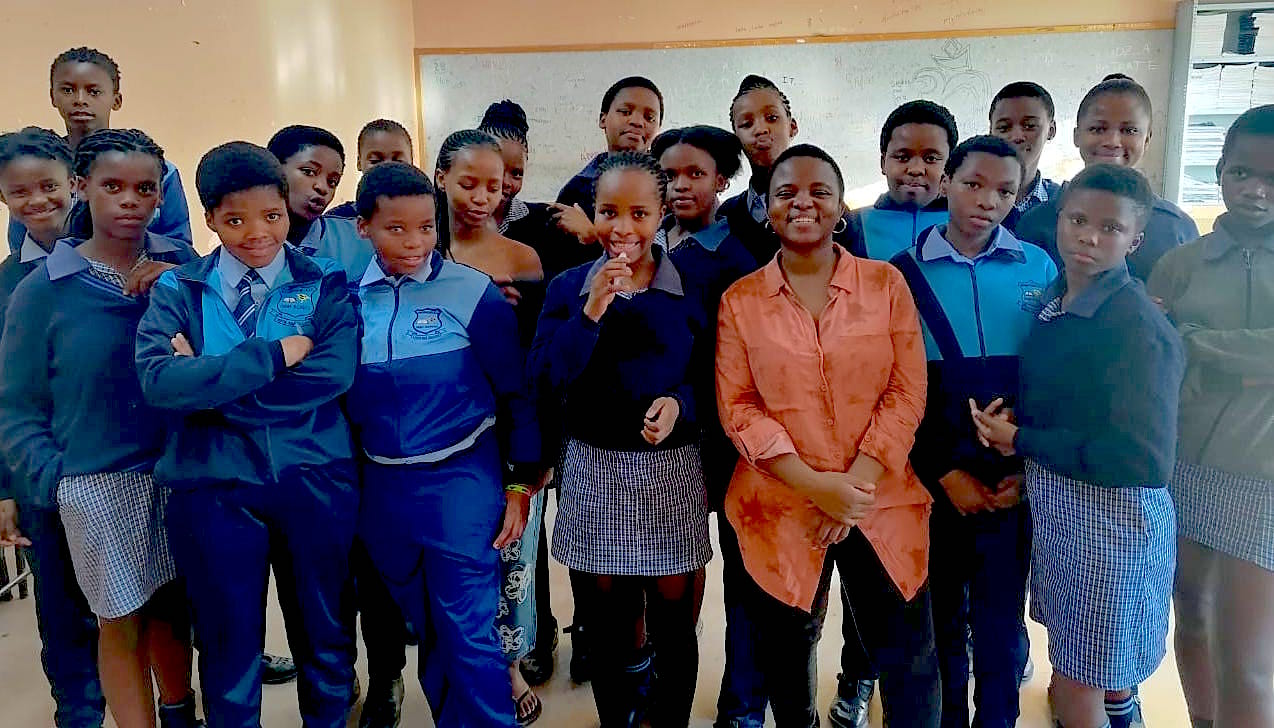 Above: Livhuwani and girls from Lalela's new Female Empowerment programme in Masiphumelele.
Although Livhuwani Mukhondo is a relatively new member of the Lalela facilitation team, she's already made great strides in her quest to empower the young women in our Masiphumelele programme. With a background in youth development and partnerships in arts and culture, as a Lalela facilitator Livhuwani strives to ignite curiosity and critical thinking among her learners.
She writes about the importance of the Female Empowerment programme, and the impact she's already seeing…
Growing up, my grandmother's inspiring story of overcoming obstacles, being denied education, and forging her independence left a profound impact on me. She championed for girls and young women to be empowered through education, motivating my passion for advocacy and pursuing further studies in political sciences to influence policy-making.
It is my greatest wish to ignite curiosity and critical thinking among the young women who have signed up for our Female Empowerment programme in Masiphumelele. We offer a comprehensive and empowering programme designed to equip them with essential knowledge and skills.
Participating in the curriculum will empower the girls by boosting their self-confidence, promoting body positivity, providing comprehensive knowledge about their bodies and health, and equipping them with valuable life skills.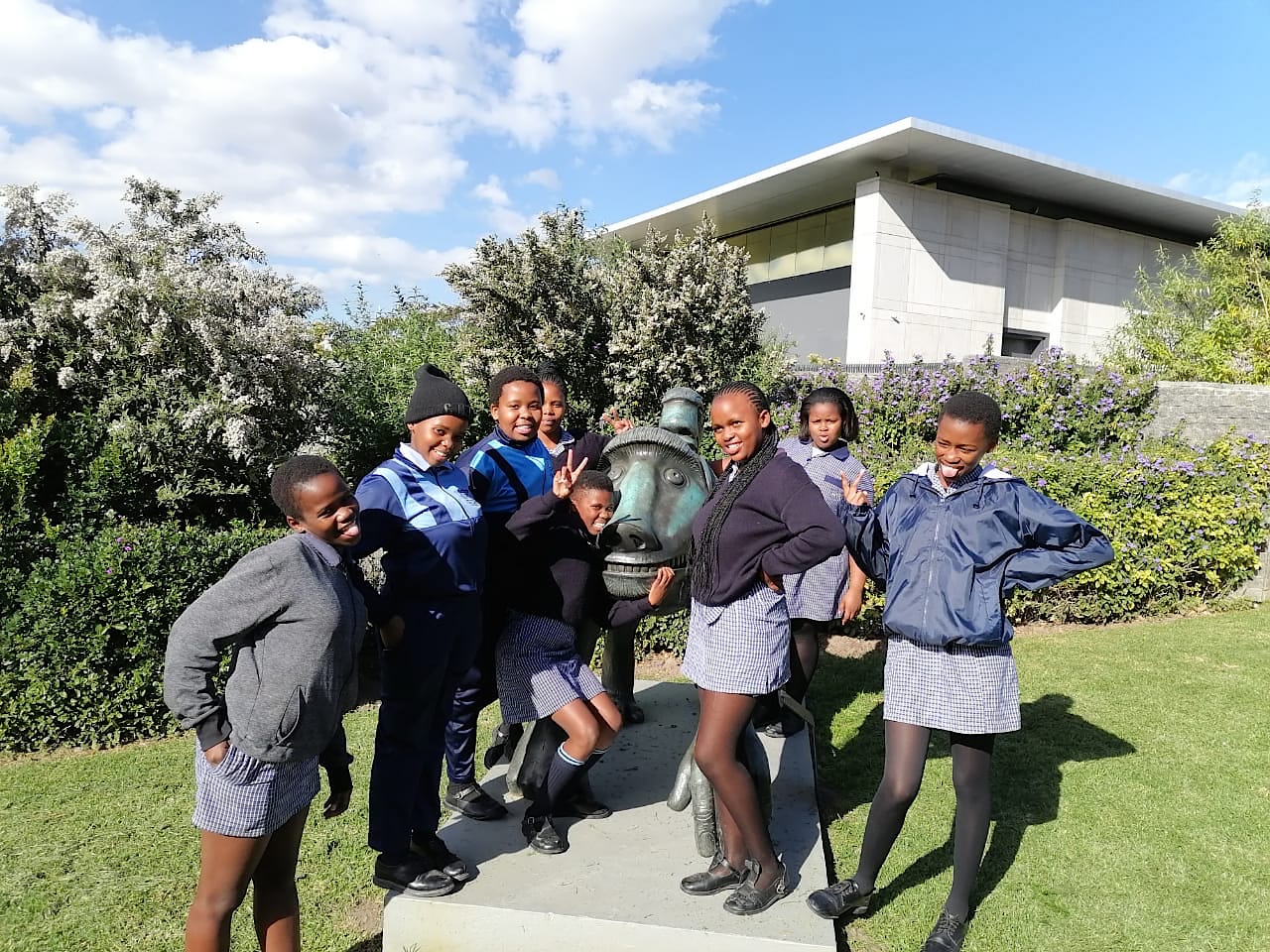 Above: The programme launched with an excursion to the inspiring Norval Foundation in Cape Town.
Ultimately, the programme aims to foster confident, knowledgeable, and self-reliant individuals who can positively impact their communities.
The introduction of a Female Empowerment programme for the girls of Masiphumelele High School holds significant importance as it creates a supportive environment where they can find someone to confide in during challenging situations at home, school, and within the community.
The programme also helps them develop healthy coping mechanisms and enhances their self-awareness, empowering them to take responsibility and assert their agency in various aspects of their lives. We kick-started our first workshop by discussing the challenges girls in Masiphumelele face. Creating an open dialogue facilitated some diverse perspectives.
There are currently 30 girls in our Masiphumelele cohort. We've already seen a notable boost in their self-confidence and self-esteem as they've learnt new skills and started nurturing their talents.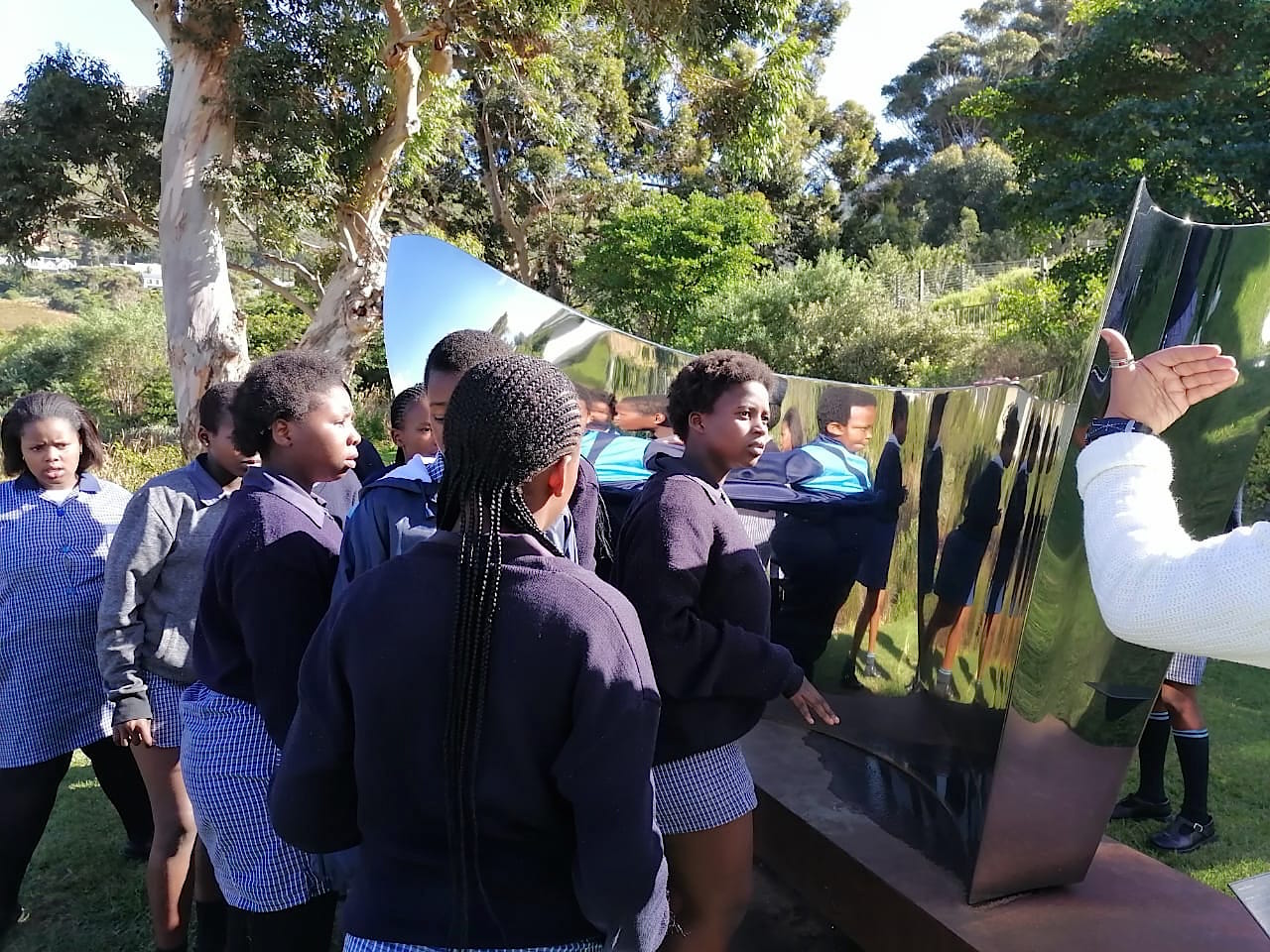 Above: Livhuwani's greatest wish is to ignite curiosity and critical thinking among the girls in her programme.
We're working towards equipping them with essential skills such as leadership, communication, and entrepreneurship, which hold significant value in both their personal and, ultimately, professional growth. Additionally, the programme has fostered a strong sense of community and support among the girls, leading to the formation of lasting friendships and valuable mentor relationships.
My vision for the programme is to empower girls to dream big, believe in their abilities, and pursue their aspirations with unwavering confidence. By providing them with comprehensive support and resources, the program can break barriers and empower girls to reach their full potential.
Holistic development is a priority, nurturing their physical, emotional, and mental wellbeing. The programme also aims to cultivate strong leadership qualities among the girls, inspiring them to become role models within their community.
For sustained impact, it is crucial to garner ongoing support from various stakeholders, including government, NGOs, and the local community, ensuring continuous funding and resources to ensure the programme's longevity and effectiveness. Ultimately, the goal is to extend the programme's reach to more girls in other communities, touching and transforming lives beyond the present scope.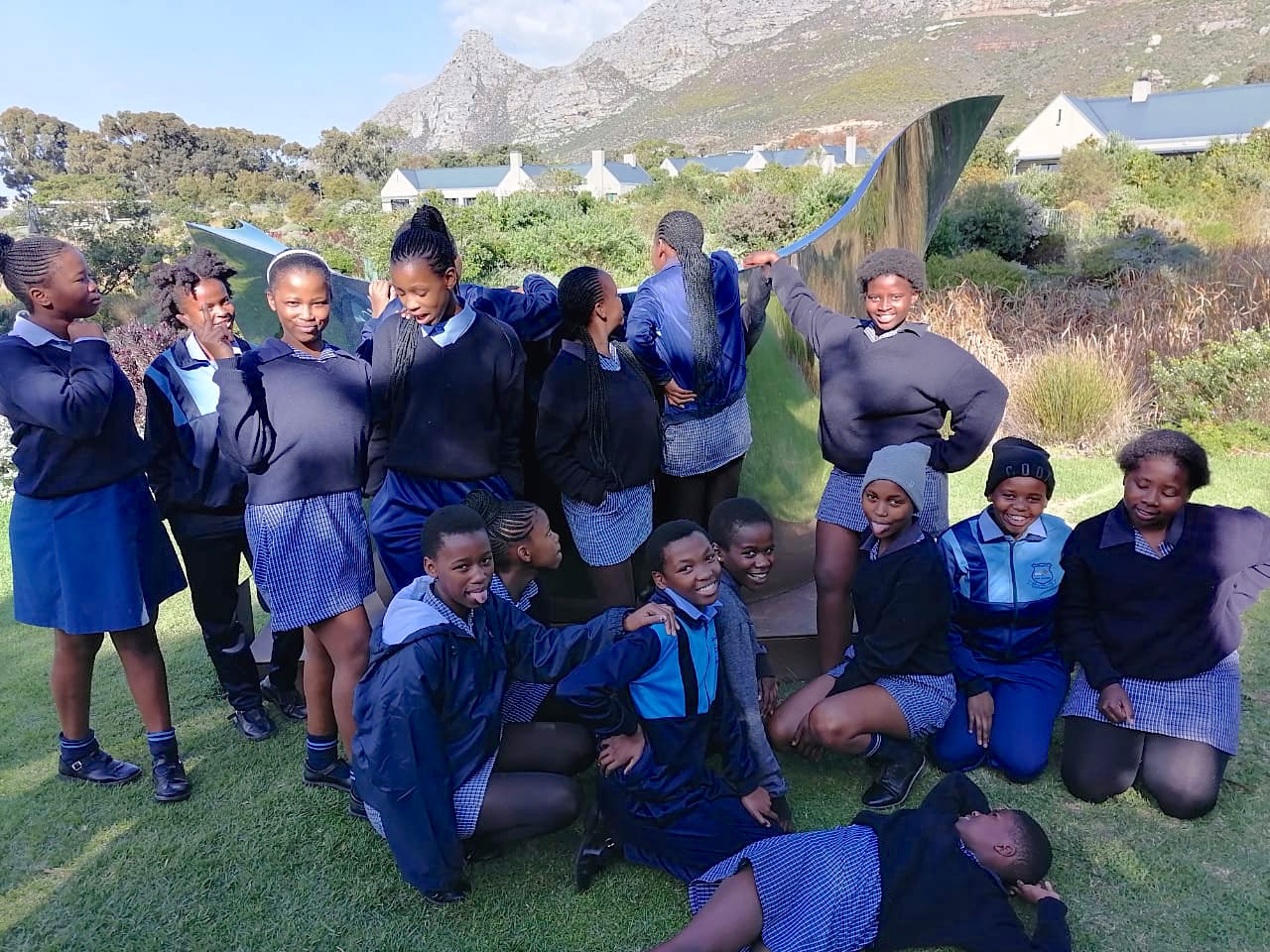 Share this story with a friend...
Your generosity makes it possible for Lalela's educational arts programmes to create meaningful change that affects thousands of at-risk children in Sub-Saharan Africa.
Your generosity makes it possible for Lalela's educational arts programmes to create meaningful change that affects thousands of at-risk children in Sub-Saharan Africa.
SUBSCRIBE TO OUR NEWSLETTER
SUBSCRIBE TO OUR NEWSLETTER