Lalela Leaders Speak Up
August 1, 2023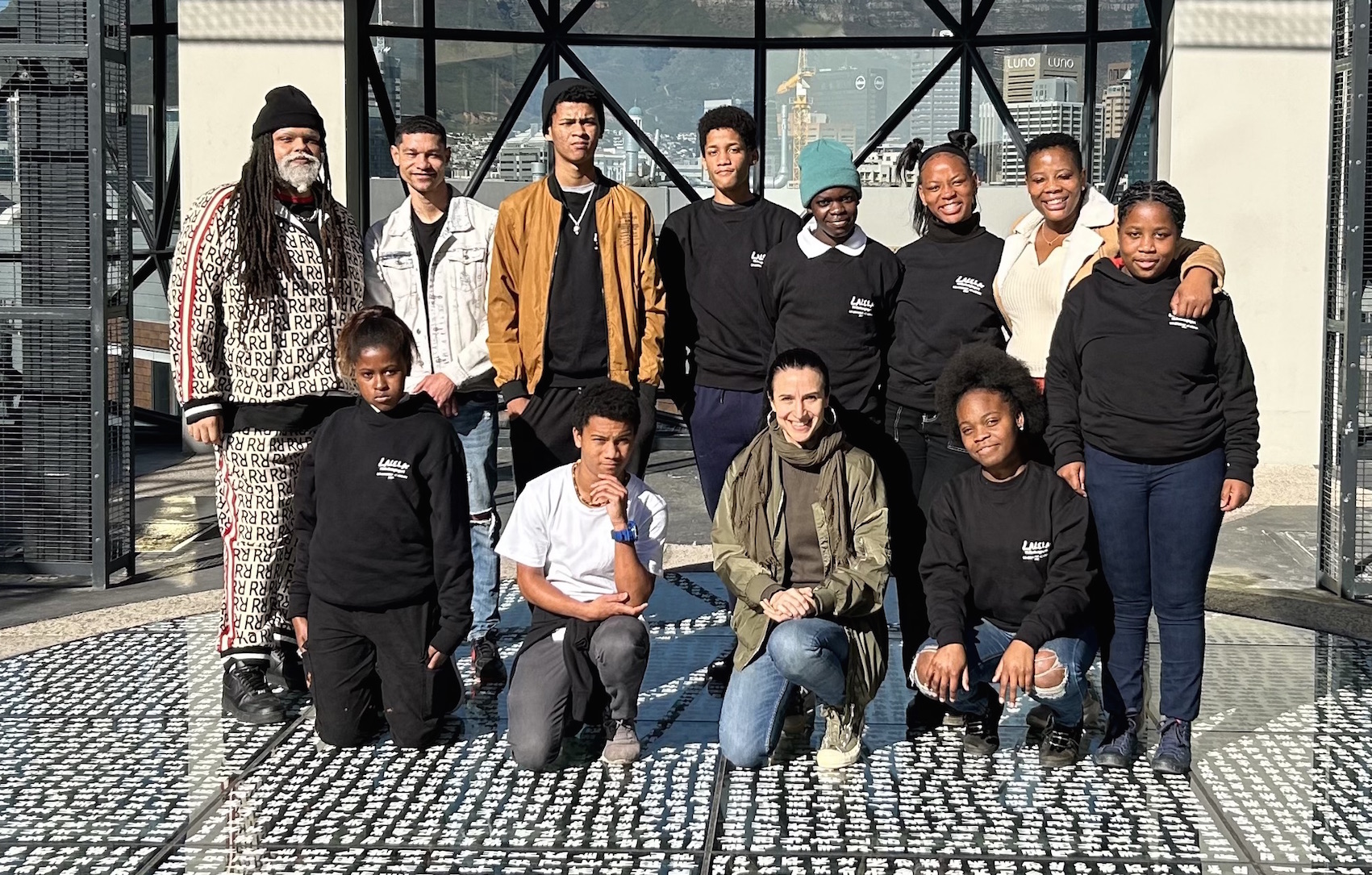 Above: Lalela's young leaders at Zeitz MOCAA during the recent holiday programme.
During the school holidays, Lalela students enrolled in our Leadership Programme had the opportunity to put into practice the skills they have acquired since the beginning of the year, from helping facilitators to provide safe, creative and educational programming for our younger learners, to running workshops for fellow students addressing spatial justice.
"The communities Lalela serves have few positive role models for the youth to look up to. This can limit what they recognize as possibilities for their future and influence the decisions they make. Lalela's Leadership Programme seeks to remedy this by actively developing the qualities that make for strong role models," explains Lalela's Executive Director, Firdous Hendricks. "This experience during the holiday programme alone has enabled these learners to be viewed as mentors within their community."
The young leaders range from grade 10 to grade 11 learners from Lalela's partner high schools in Hout Bay – Silikamva High in Imizamo Yethu and Hout Bay High in Hangberg.
In the final week of the holidays, the leaders spent a day at various Lalela partner venues, such as Bertha House, Philippi Village, Zeitz MOCAA, and A4 Arts Foundation. Working with our senior facilitation team, the students got to grips with what it means to be a leader, exploring qualities like collaboration, organisation, and mobilisation.
They concluded each day with presentations and ended the week with a review and reflective writing. We're so proud to share some of these students' inspiring reflections on what it means to be a 'Lalela Leader', what they've learnt, and their future goals.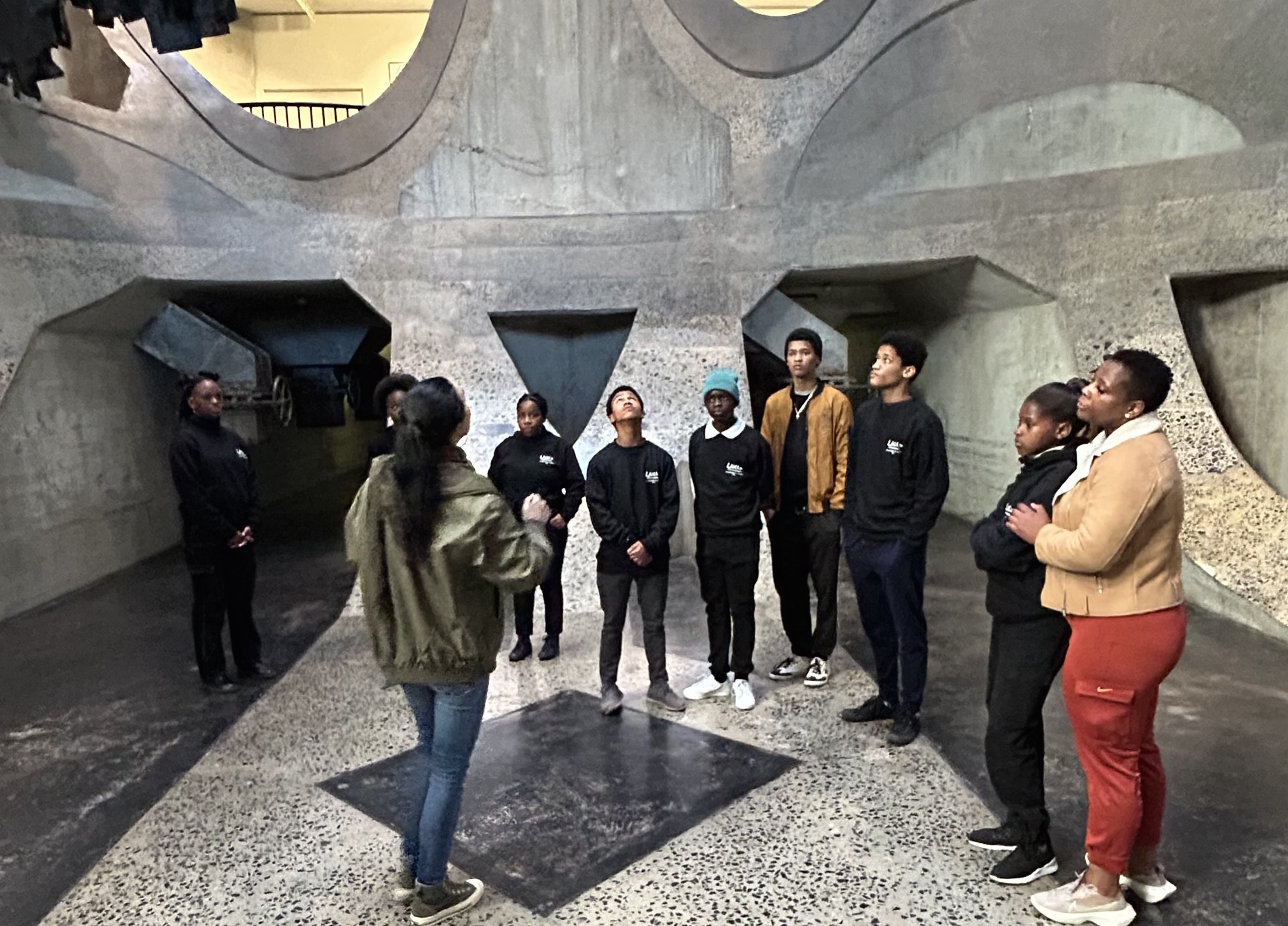 Above: Finding inspiration in the beautiful Zeitz MOCAA, where Lalela runs an after-school programme in association with the museum's Education Centre.
Nathan:
"I feel really honoured to have been chosen as a leader, because I didn't think I would be. It has been one of the biggest opportunities for me this year and I can already see how much I've changed and developed. I've learned to trust people (not easy for me) and have improved my communication. I've also learned that I am good with managing my time, and that it's a very important skill to have, through the programmme.
I would love continue my studies either creatively or in psychology/counselling. I also want to help young people with opportunities, and to travel as well."
Craig:
"Being in Lalela/Leadership is a big deal to me and my family because it's kept me from many bad choices that could've landed me up hurt. I've learned to make better choices for myself that avoided all that, through occupying my time better.
I do not have trust in people and through leadership I have developed a sense of trust with my team and the facilitators. I enjoy learning about leadership and what it means to be one.
Lalela has contributed greatly to who I am today and has always been there for me and it's like facilitators always know exactly what I needed, whenever I was down.
I am not sure exactly what it is I'd like to do in the future but I am exploring."
Alexandra:
"Being a Lalela leader changed me so much. It has given me knowledge of the world around me but also of myself. It's given me more confidence and I could see the growth over time and I realise that this programme is important for the world we live in, that needs new leaders.
I've learned to 'break the ice' and work as part of a team and improve that skill. Also having to work with people I didn't know was easier and fun, not something I could naturally do before.
The programme has taken me completely out of my comfort zone, which is something I hated before but here I am now, a better person because of it.
I think about my future a lot – it's scary but I know I want to be a creative professional and to be financially stable."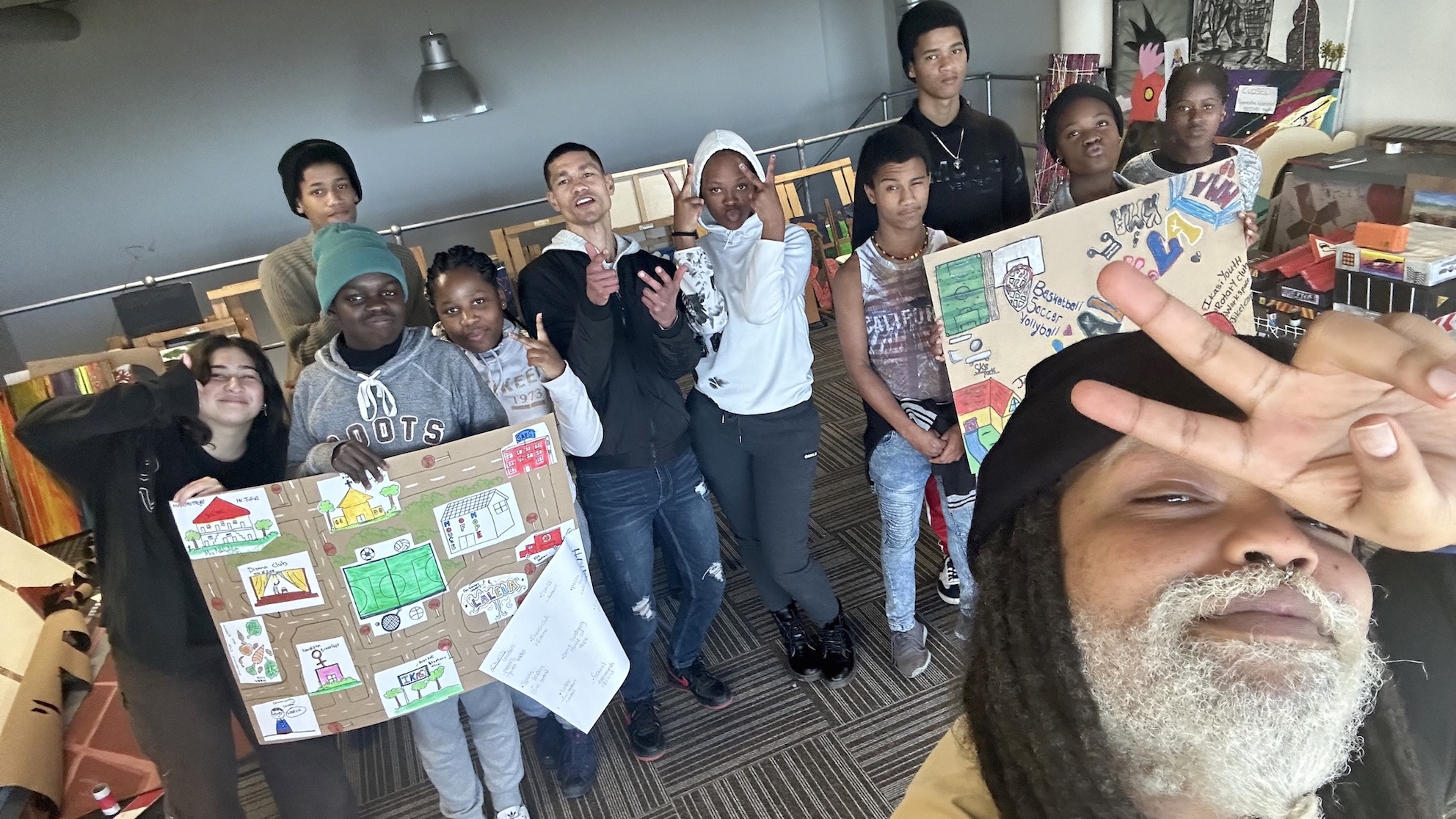 Above: A moment of fun with our leaders and Lalela facilitator Rowan Roman during the holiday programme.

Olisha:
"My Facilitators are people I can look up to and spending time with them is always nice.
Leadership has taught me to show up for other people, especially the younger ones, looking up to us.
It's taught us to put our pride and differences aside to be able to build a stronger unit and also have more impact.
New and meaningful connections make us stronger.
I am not sure yet what my future holds however, I would like to be a leader and help my community and other young people."
Aline:
"Leadership has been a very good experience and has taught me so much. My communication and collaboration have improved. I am more responsible, independent and helpful.
I hope this programme and organization never stops giving young people these great opportunities, it really does help us become better people, with more confidence and comfort in ourselves.
In future, I would like to become someone who other young people can look up to as I do my facilitators and inspire them the same way I have been inspired."
Share this story with a friend...
Your generosity makes it possible for Lalela's educational arts programmes to create meaningful change that affects thousands of at-risk children in Sub-Saharan Africa.
Your generosity makes it possible for Lalela's educational arts programmes to create meaningful change that affects thousands of at-risk children in Sub-Saharan Africa.
SUBSCRIBE TO OUR NEWSLETTER
SUBSCRIBE TO OUR NEWSLETTER