Meet Lalela alum and social visionary, Dion
January 28, 2022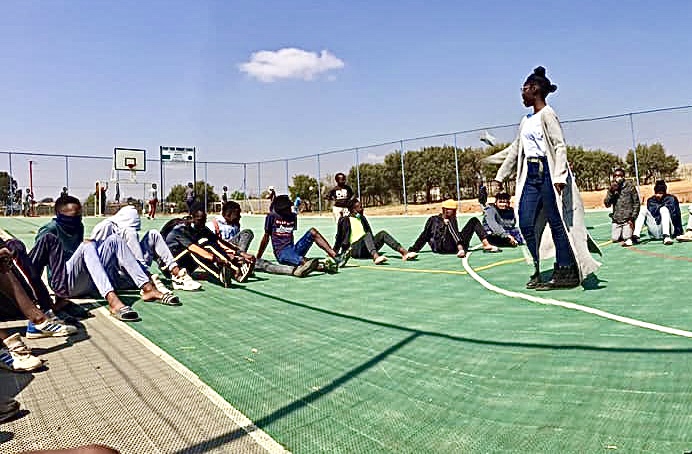 Above: A former Lalela student and volunteer, Dion is now a mentor and inspirational figure to youths through her NPO, Willpower
Dion Mahlangu has been both a Lalela student as well as, more recently, a volunteer at our Maboneng programme. Between working on various side hustles, and inspired by her journey with Lalela, she's gone on to found her own NPO with a focus on changing the lives of young men. Our Maboneng Programme Manager, Vika Mjoka, interviewed Dion for our blog…
Dion joined Lalela as a shy but very intuitive grade 10 student in 2016 from JW Saints High School. She was a consistent participant in all her sessions once a week. In her first year Dion's confidence grew as she became a sisterly figure who easily engaged with everyone at the centre, both as a role model as well as a friend to most of our learners.
Due to financial difficulties, she dropped out of school in 2016 as she had to make a living selling homemade confectionery on the streets of Johannesburg whilst she was saving enough money to go back to school the following year. Due to financial difficulties, juggling school and her part-time work commitments, she failed grade 10 in 2017, repeating it the following year. Dion's resilience proved more valuable as she managed to put her focus back to school despite her many challenges, and she finally passed her Matric in 2020 with a Bachelor's qualification.
In Dion's own words: "I found strength during that difficult time from what the Lalela programme taught me about self-confidence and finding solutions to challenges. It was difficult, I won't lie, but I made it a point that I stay focused because I had a belief in myself and I think the Lalela sessions instilled that in me."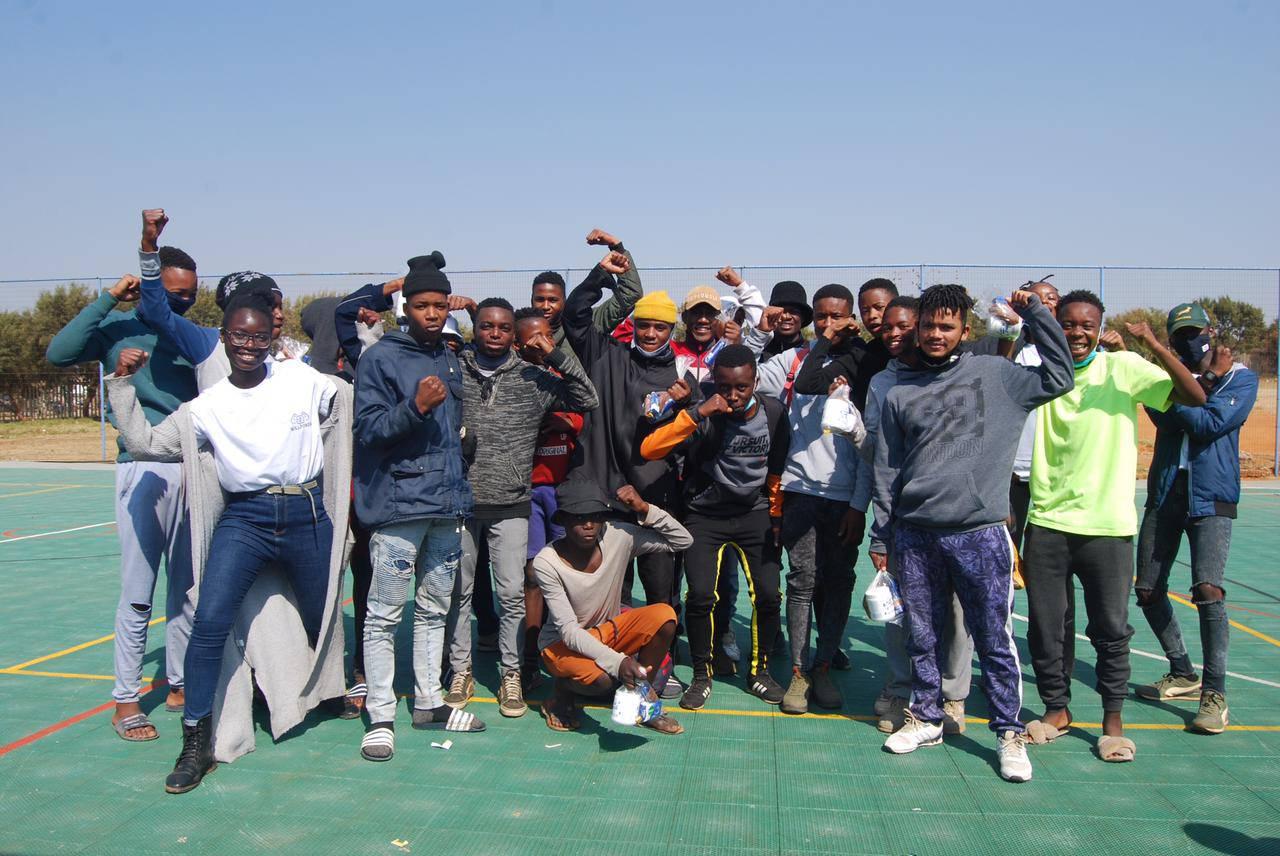 Above: Dion with a group of young men enrolled in her Willpower project
Tell us more about yourself?
My name is Dion Mahlangu and I am very proud to tell anyone that I am the founder of Willpower project, which is a fully registered and compliant organisation with fully compliant NPO status.
The main aim of the organisation aims to change the lives of young boys, in underprivileged communities, who are growing deprived of a strong father figure both as a model of true values or as a guiding template for how to transition into male adulthood.
With the spike in gender-based violence in our communities, the recent femicide cases which affect mostly young women and girls, I started asking questions around who is really taking care of our boys? Who is talking to them and most importantly who are they listening to?
I realise there are established programmes that are focused on this but I felt there is a need for more voices of reason to reach out to young boys, love them, teach them how to love self, respect self, and most importantly appreciate gender harmony.
Gender-based violence and femicide cases reflect generational problems that affect boys and girls differently, more especially because of toxic masculinity boys find themselves defaulting to the side of the perpetrator, which has devastating effects.
I have a small team of people who have supported my vision and Lalela has become the most important supporter of my vision as I spent 2021 volunteering and I learnt a vast amount of skills including project design, project management, administration and most importantly the skill of finding solutions instead of getting stuck when challenges hit.
I am now working as an intern in the property development sector and I am very aware that without the grounding foundation Lalela afforded me, I would have been in a different situation right now and I see myself making waves in the near future in the property development industry.
Did the Covid-19 pandemic affect your goals in anyway?
I found myself in the same boat as everyone else. I had to find a source of income to help sustain my family and make sure my little sister has a safe childhood and attends school. I have to witness my small side-hustle businesses fading away because of lockdowns and travel restrictions.
Where do you see yourself in the next five to 10 years?
I see myself as a serial social entrepreneur. I see my organisation achieving a national footprint with real impact on boys and issues of GBV and femicide. I also see myself gaining more experience and climbing the ladder, and finally starting my own property development enterprise in the next five years.
I believe I was given an opportunity to design my own life story by interventions from various sources of which Lalela has been one of the most prominent and most memorable ones.
I made strong friendships at Lalela, and stay in touch with all my classmates. We keep each other responsible for visions we set for ourselves in one of the Lalela curriculums we did, which was about vision-boarding – it really had a powerful relevance for me and my classmates because I know most of them still practice to this day.
Do you have any social media links to share?
Share this story with a friend...
Your generosity makes it possible for Lalela's educational arts programmes to create meaningful change that affects thousands of at-risk children in Sub-Saharan Africa.
Your generosity makes it possible for Lalela's educational arts programmes to create meaningful change that affects thousands of at-risk children in Sub-Saharan Africa.
SUBSCRIBE TO OUR NEWSLETTER
SUBSCRIBE TO OUR NEWSLETTER