Personal letter from our incoming Executive Director
October 03, 2022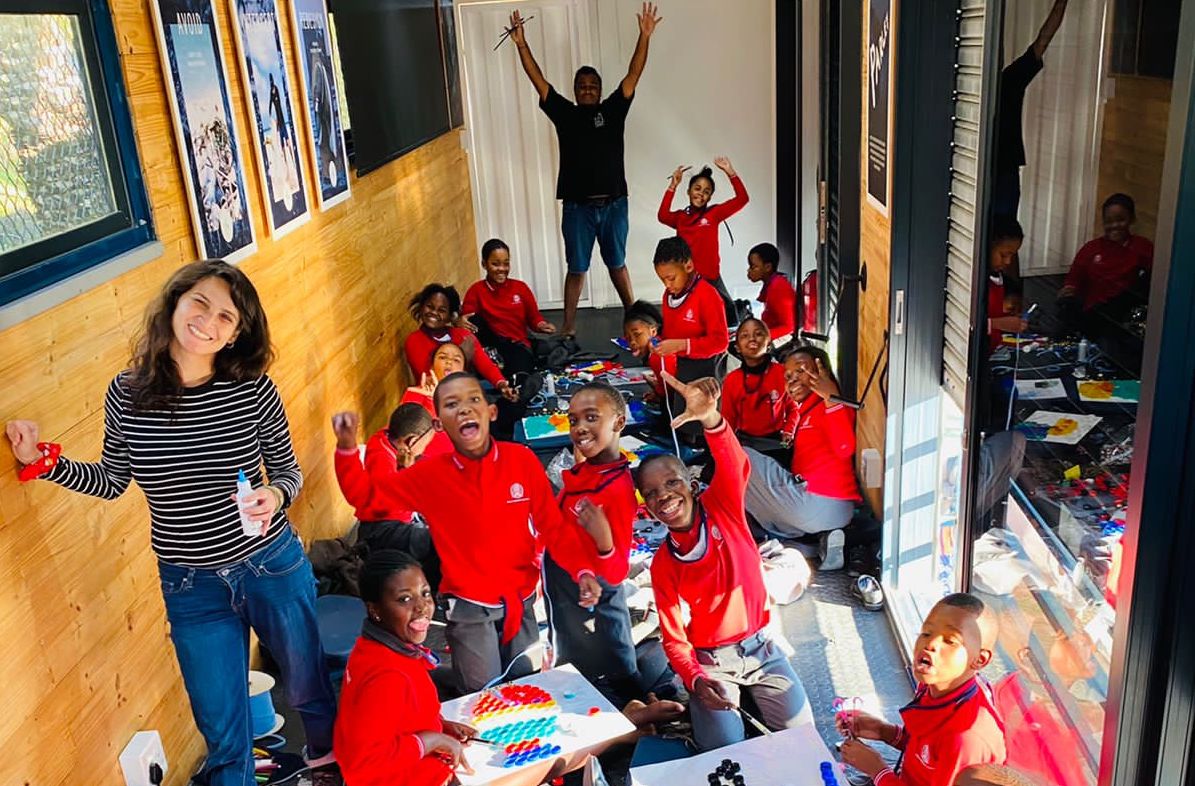 Above: "Being a part of the Lalela journey has not just been a job, it has been my life's work" – Firdous Hendricks
Starting with Lalela as an art facilitator and later becoming the organisation's Senior Programme Manager, responsible for curriculum development, staff training and development, and the key driver behind Lalela's Trauma Curriculum, among many other accomplishments, Firdous Hendricks is stepping into the role of Executive Director from November… 
Twelve years ago, I joined Lalela in its inception year as one of the first community art facilitators.
As a child, art played an integral role in my process of growth, overcoming challenges and coming into myself. I carried the significance of this experience with me throughout my Fine Art degree at UCT's Michaelis School of Art and in the art world as I ventured into the work force. I knew first hand that, as a medium, art held the ability to transform young people's lives and I was determined to push the boundaries of what art activism and radical community care could become through the possibilities of creative expression.
Lalela provided the perfect opportunity to explore those possibilities. At the time, Lalela was a small NGO that had just started an arts-based after school programme in Hout Bay, Cape Town, with only 90 learners attending the programme across all grades. Nothing could have prepared us for the harsh reality of our learners' every day lives and the challenges they presented because of it.
True to our name, Lalela – an isiZulu word that means "to listen" – we put our ears to the ground and listened in to the stories of our communities. We witnessed their challenges, their hopes and desires, and, most importantly, we listened to what they needed in order to tend to the broken root systems that were stunting their children's opportunity to bloom.
Through listening, we explored how art – our vehicle of change – could address the many challenges our learners were facing; this is how the Lalela methodology was born. A methodology that has consistently been strengthening through rigorous research, on the ground experience, and an innovative approach to every challenge presented to us along the way.
Being a part of that building process and bearing witness to the way it has impacted thousands of young people in communities across Africa will always be one of my greatest achievements.  We have raised a generation of creative young change-makers, with the ability to think critically and entrepreneurially, form meaningful relationships, make better choices for themselves, and become active citizens in their communities.
Over the last 12 years, we saw our Lalela matric (Grade 12) pass rate steadily increase and for the first time last year 100% of our matrics completed high school. In our first few years, seeing our learners enter into tertiary education or meaningful careers was an anomaly. Now, in 2022, this has become a norm, with our alumni continuing to push the boundaries of what they ever imagined possible.
But above all of their achievements, what I am most proud to have witnessed is the incredible humans our youth have grown into: passionate about social justice, actively volunteering in their communities in times of crisis, and showing deep empathy for others. This is how communities heal and transform from within.
As my career within Lalela developed, I recognised that the depth of our impact depended not only on the strength and consistency of our model; but also on a healthy work culture, an investment in both the skills and well-being of our facilitators, and a clear and focused intention behind every curriculum, event, outing or interaction with our learners.
As I step into the role of Executive Director, my objective is to continue to stay true to the heart of who we are: listeners, innovators, change makers. In this way, I have every confidence that we will continue to push the boundaries of what the power of the arts is able to achieve, and to forge new pathways in creating equal access to opportunities for children throughout the African continent.
For me, being a part of the Lalela journey has not just been a job, it has been my life's work, and I am honoured to have been chosen to serve at its helm.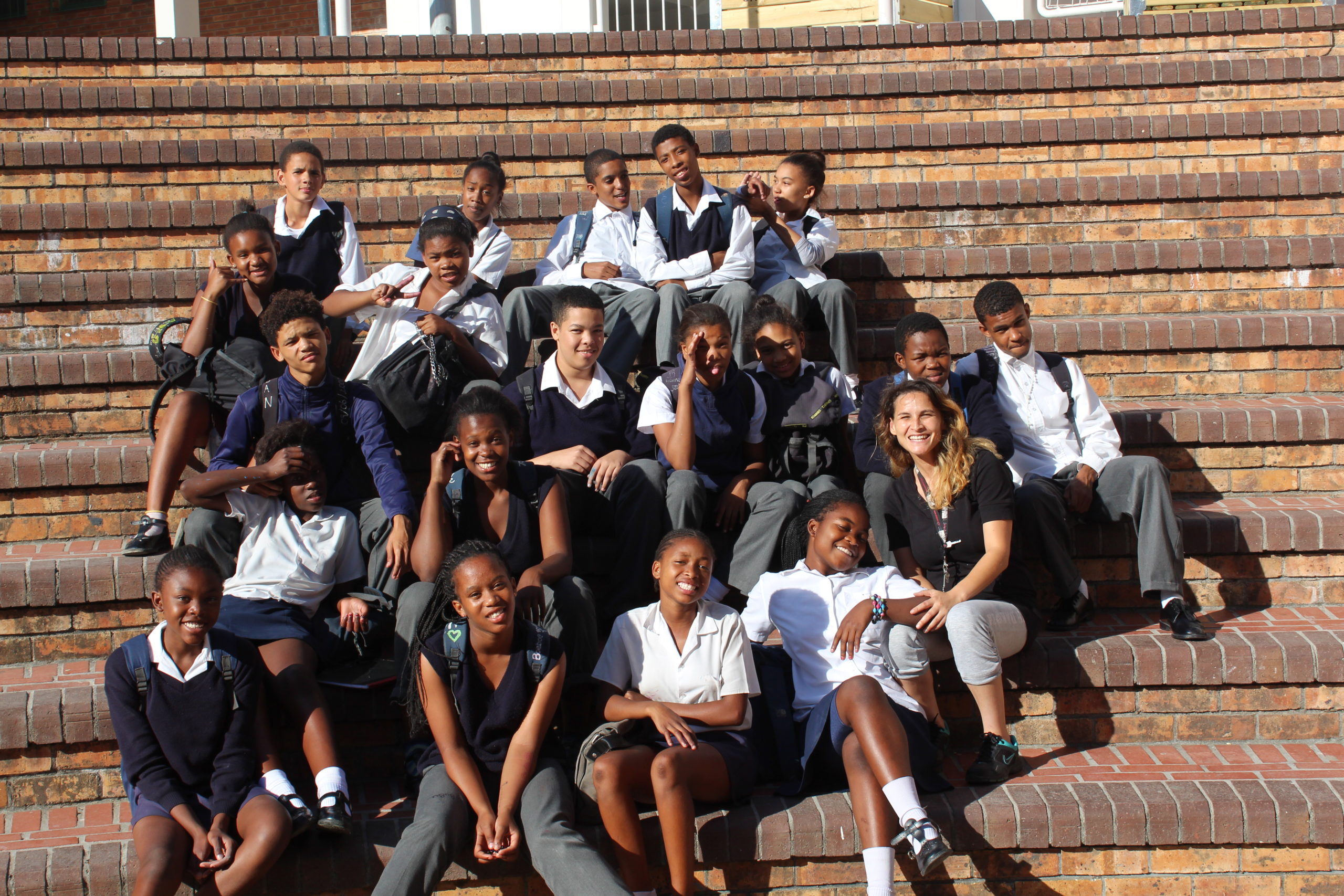 Share this story with a friend...
Your generosity makes it possible for Lalela's educational arts programmes to create meaningful change that affects thousands of at-risk children in Sub-Saharan Africa.
Your generosity makes it possible for Lalela's educational arts programmes to create meaningful change that affects thousands of at-risk children in Sub-Saharan Africa.
SUBSCRIBE TO OUR NEWSLETTER
SUBSCRIBE TO OUR NEWSLETTER