The high cost of academic achievement
January 27, 2023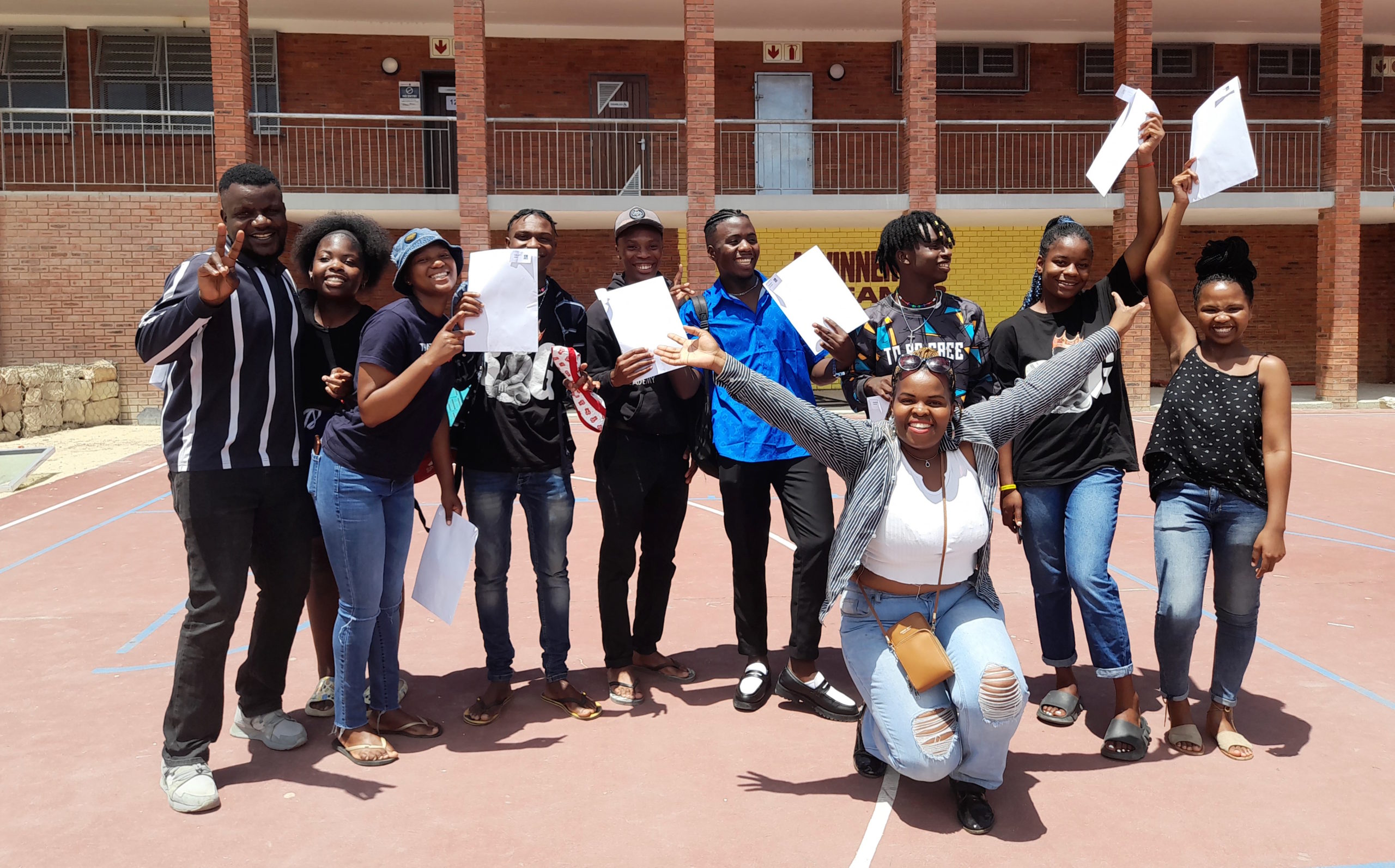 Above: Lalela's Class of 2022 graduates from Silikamva High in Imizamo Yethu celebrate their success.
We couldn't be prouder of the Lalela students who passed their final school exams with flying colours despite the tremendous challenges faced during their matric year.

Every year ahead of the release of the final exam results for matric (grade 12) students in South Africa, we join them in a wait that's frequently marked by anxiety and uncertainty what with all their future plans, hopes and dreams hanging in the balance.
For our Lalela family, the news that the majority of matrics signed up to our after-school programmes in Hout Bay, Cape Town, not only passed their final year but also achieved outstanding results was truly a reason for us to rejoice.
SA matric pass rate: good and bad news
That the overall matric pass rate in South Africa had leapt from 76.4% in 2021 to 80.1% in 2022 was certainly positively received. However, while this might have looked impressive from the outside, what is notable is the high dropout rate for the 2022 matric class, at a startling 31.8%.
The DA, South Africa's opposition party, has stated that the real pass rate in South Africa is only 54.6% in light of this dropout rate.
An alarming one-third of learners who started their school careers in 2011 did not make it to the final exams.
According to StatsSA's 2021 General Household Survey, 21.2% of learners drop out of school as a result of poor academic performance. Other, not unrelated, reasons pertain to the conditions in government schools, often beset with poverty and violence. Add to this the challenges presented by the rolling blackouts, lack of service delivery, curriculum changes and unusual school hours due to the Covid-19 pandemic.
All of this shines a light on the remarkable achievements of our Lalela students.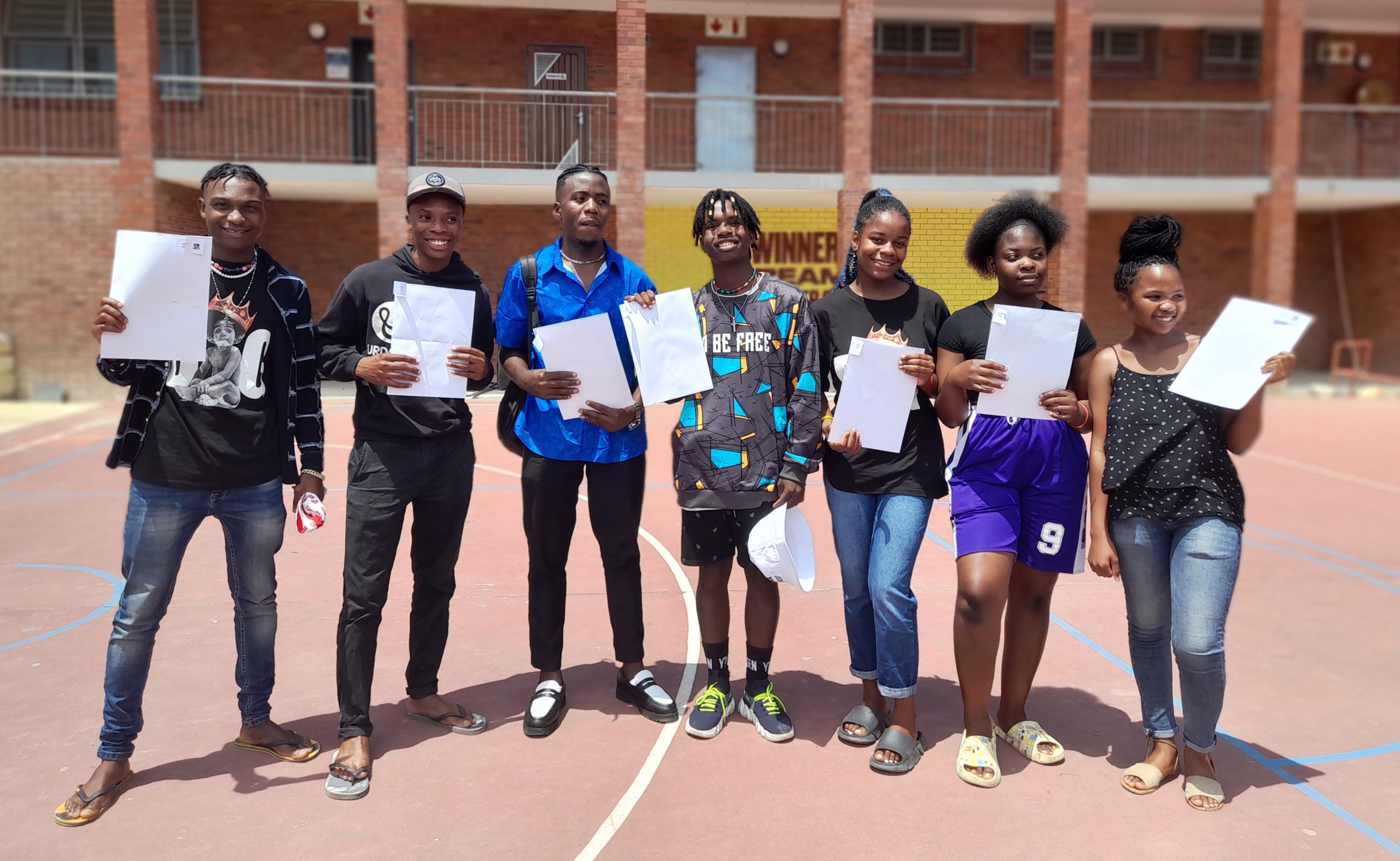 Above: More of our successful graduates from Silikamva High.
"We put this down to the fact that arts education encourages learners to stay in school while helping them to focus on or improve their academics," comments Lalela Executive Director Firdous Hendricks.
"What comes into play at Lalela are the art projects our learners engage with, which are designed specifically to encourage whole-brain thinking," she says. "Additionally, the actual artistic processes we employ in our workshops allow learners to develop creative and critical thinking so that they can approach challenges or problems in a more creative way. We've seen their problem-solving skills become markedly improved.
"Our learners also gain a sense of mastery through these projects, which lifts their confidence and self-belief and in turn allows them to stick through the tough stuff. A significant portion of our projects encourage grit and perseverance, and require a lot of resilience to push through the creative process, which is transferable to their school life.
"Add to this the life skills element of what we bring through Lalela's curricula," she notes. "By giving children the space to explore what they want in their lives, to dream differently, and to understand they can realistically reach those goals encourages them to stay in school because it gives them a sense of purpose and a sense of direction."
Lalela students come out tops
Of the nine Lalela students who graduated from Silikamva High School in Imizamo Yethu, six of them achieved an impressive Bachelor's degree pass, which will allow them to apply for tertiary study at university level.
At Hout Bay High School in the community of Hangberg, the 12 learners enrolled in our programme performed similarly well, with six of them achieving a Bachelor's pass.
Huge congratulations to them all!
Context: The state of education in SA
That we celebrate our learners' massive achievement in passing their final exams requires an understanding of the challenging environment in which they pursue their academic studies.
According to an article in the Daily Maverick, "the high dropout rate and the high failure rate are symptoms of the same disease", requiring a critical look at the state of education in the country.
The "roots for both failure and dropouts are the need for quality teachers, failure to provide adequate and safe infrastructure, lack of learning and teaching support material (LTSM), and lack of necessary facilities and equipment like computer labs, data, wifi. Not to mention factors like bullying at school, substance abuse, learner pregnancies, child-headed households, financial constraints, and gender-based violence (GBV). And then of course the extraordinary circumstances of Covid-19 lockdowns and last year's KwaZulu-Natal floods." The article also refers to the aggravation of the situation caused by rolling blackouts, and the quality of education that learners receive due to unqualified and underqualified teachers at government schools. Read more here.
Your generosity makes it possible for Lalela's educational arts programmes to create meaningful change that affects thousands of at-risk children in Sub-Saharan Africa.
Your generosity makes it possible for Lalela's educational arts programmes to create meaningful change that affects thousands of at-risk children in Sub-Saharan Africa.
SUBSCRIBE TO OUR NEWSLETTER
SUBSCRIBE TO OUR NEWSLETTER